BROWNDALE -- Flames destroyed a family home in Wayne County Tuesday morning.
Neighbors said they heard an explosion, looked outside and the place was engulfed in flames.
Flames and heavy smoke were pouring from the Burnis home in Browndale near Forest City.
Fire crews from about a dozen departments were there attacking the flames from every angle.
Ladder trucks sprayed water on the place while neighbors watched the home on Elovar Drive burn to the ground.
"There was an explosion, one neighbor heard the explosion, looked out the window and saw the house in a ball of flames," said neighbor Linda Zefran.

Neighbors said the owner dropped his son off at school and returned home shortly after 9 a.m. Then something went terribly wrong.
"He said he tried to pull something out of the fireplace and that's when the fire got out of hand," said James Liscoe, another neighbor.
The homeowner drove to Forest City to the fire department to let firefighters know his place was burning and he needed help, said fire officials. But by then, the place was too far gone.
"When we got to the station across the river, we could see it just totally involved," said Forest City Assistant Fire Chief Tom Prince. "The biggest disadvantage is it was too far gone by the time we got here."
A state police fire marshal was called to investigate but fire officials suspect a problem with the wood burner is to blame for the fire.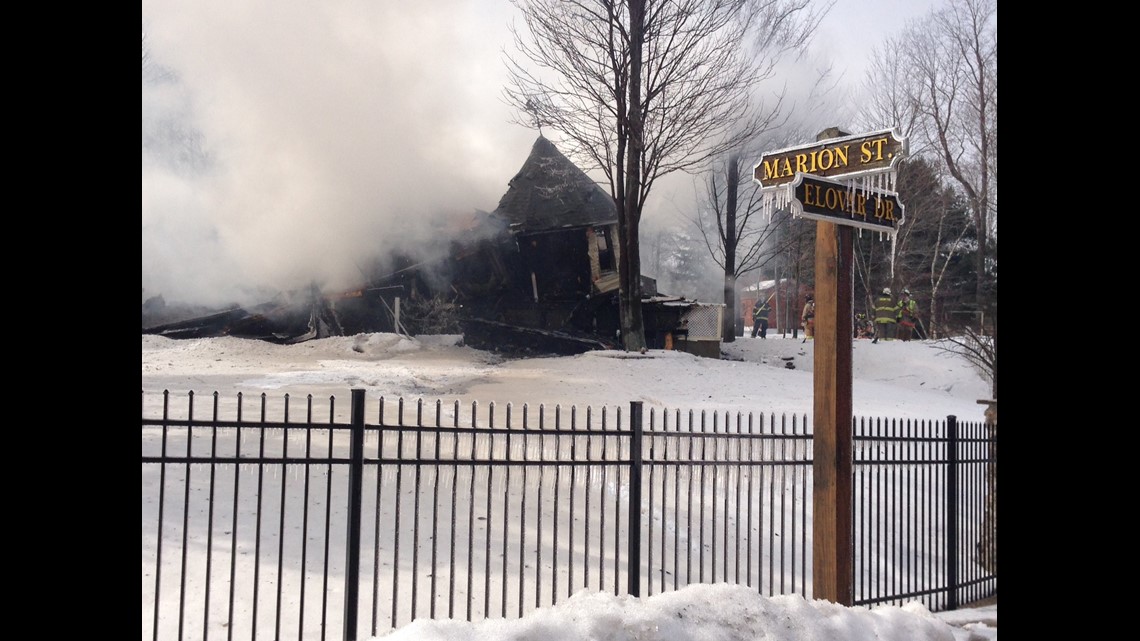 Neighbors said the owners spent a lot of time working on the home. Now there's nothing left of it.
"The house was beautiful, they really worked hard at it, to see all your hard work go up in flames, I'm sure is not easy for them," added Zefran.
A fire fund has been set up at for the Burnis family. Donations can be made at any Pennstar Bank or can be mailed to: