NEW YORK CITY, N.Y. –  Nearly half a million smoke alarms nationwide are being recalled due to a risk of failure to alert consumers to a fire, the  U.S. Consumer Product Safety Commission said Wednesday.
About 452,000 Kidde dual-sensor (photoelectric and ionization) smoke alarms sold in the U.S. and another 40,000 sold in Canada may be defective, the warning states.
Models PI2010 and PI9010 are being recalled.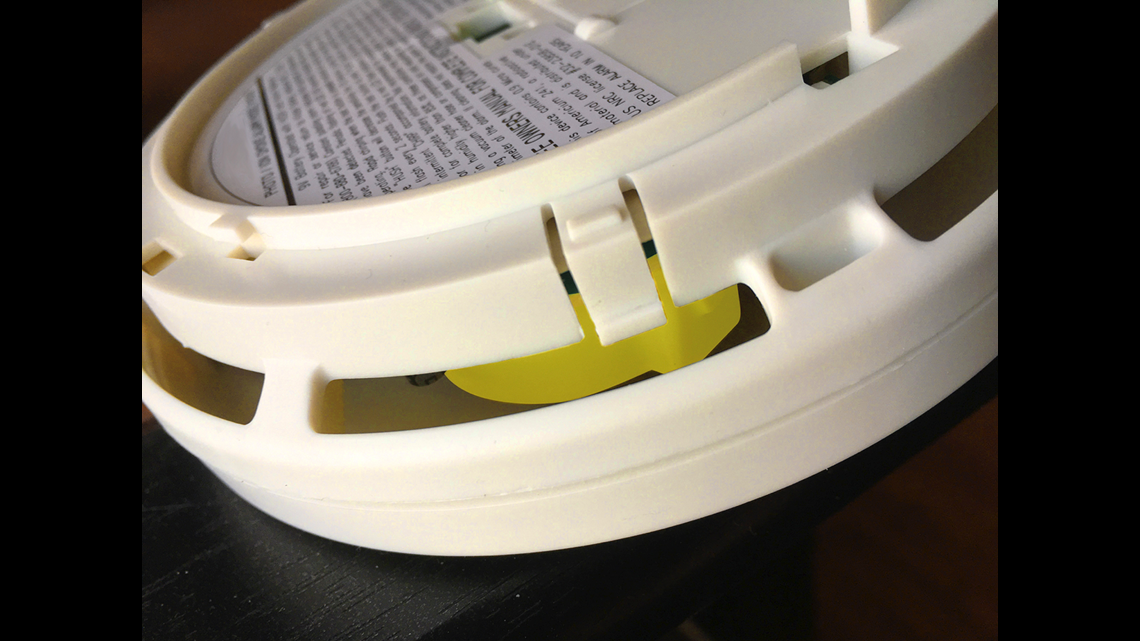 The issue is a yellow cap possibly left on the smoke alarm during the manufacturing process that may cover one of two sensors, compromising its ability to detect smoke. This puts consumers at risk of not being alerted to a fire, according to the warning.
Consumers are advised to remove the alarm from the wall or ceiling, inspect it for the presence of a yellow cap and immediately contact Kidde if one is located. The potentially defective smoke alarm should only be discarded once a replacement is received and installed.
During the inspection, Kidde advises consumers to not take apart the alarm, open the casing or otherwise remove the yellow cap, if present.
"If no yellow cap is present, consumers should reinstall the smoke alarm and no further action is needed," the consumer product agency states.
The recalled Kidde smoke alarms were sold at Menards, Home Depot, Walmart, and other department, home, and hardware stores nationwide; and online at Amazon.com, ShopKidde.com and other websites from September 2016 through January of this year for between $20 and $40.
While this recall does not affect detectors currently given out through WNEP's Operation Save a Life, people are encouraged to check their home detectors.
For more information, consumers can call Kidde toll-free at 833-551-7739 from 8:30 a.m. to 5 p.m. ET Monday through Friday or 9 a.m. to 3 p.m. on Saturday and Sunday. Those who prefer not to call can go online can visit http://www.kidde.com and click on "Product Safety Recall" for more information.