MONROE COUNTY  -- If you're in the Poconos you might want to keep your smartphone handy. The Pocono Mountains Visitors Bureau is looking for a picture that captures the best angle of the region.
The visitors bureau is holding a contest right now to help promote the area and attract more visitors. All you need is a smart phone, the Instragram camera app, and a great view.
At some spots in the Pocono Mountains, people will tell you it's easy to get lost in the beauty, between the mountains above, the river below, and the woods in between.
And that's why the Pocono Mountain Visitors Bureau decided to get you involved in helping to market the area. Their idea is a contest that gives you the chance to photograph what puts the Poconos on the map.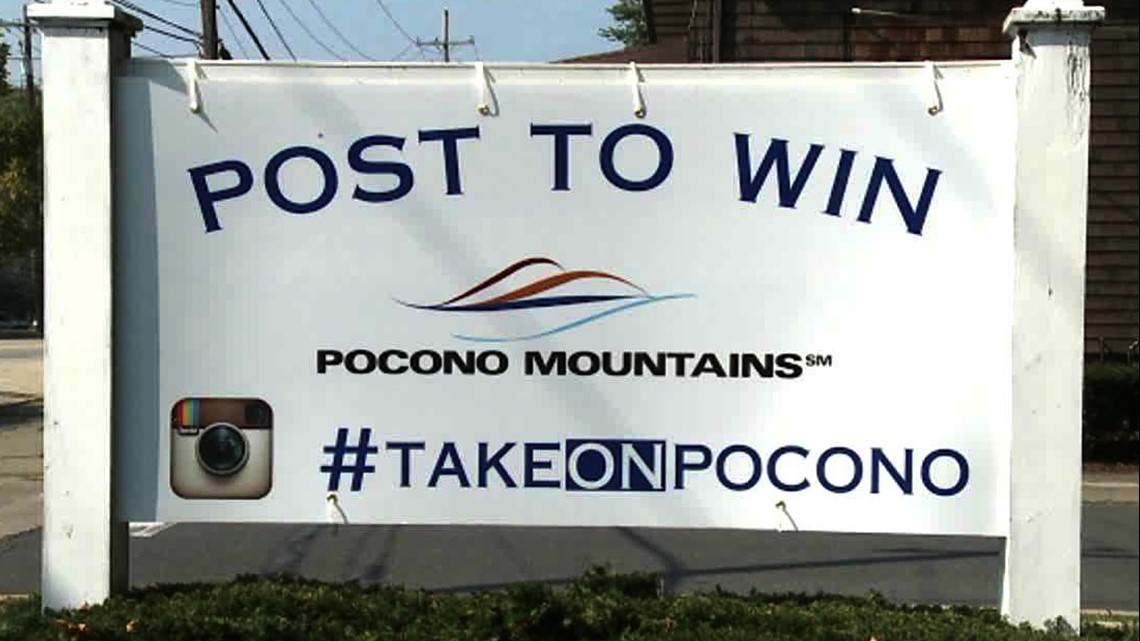 All you have to do is grab your smartphone, click on the Instragram app, and then capture what you think is the best shot of the Poconos. Then when you're done, add hashtag #takeonpocono and submit your photo.
The contest started Labor Day and ends October 31.
Each week a photograph is selected and that photographer wins a prize.
The contest is something one couple thinks will help put the Poconos on the map even more.
"It's really under-visited, I think. Anything to improve tourism here is wonderful.  People will enjoy it," said Rodney Zimmers of New Jersey.
"I think it's a great idea because nowadays this is what the kids are into and I agree with him, the Poconos, most people don't think to come here for the fall foliage, or the lakes or the tubing. They go in the other direction to the Jersey Shore. It's a shame because it's beautiful," added Janis Zimmers.