PITTSBURGH — 50 years ago, Fred Rogers first asked viewers to be his neighbor.
"Mister Rogers' Neighborhood" premiered on Feb. 19, 1968, airing 895 episodes over the course of its 31 year run, ending in 2001.
PBS will mark the occasion with the retrospective "Mister Rogers: It's You I Like"set to air March 6 at 8 p.m..
The star-studded look back on the popular children's program is just one of several upcoming projects centered on the show and its loveable host.
The documentary, "Won't You Be My Neighbor?" was a big hit at Sundance Film Festival is expected to arrive in theaters in June.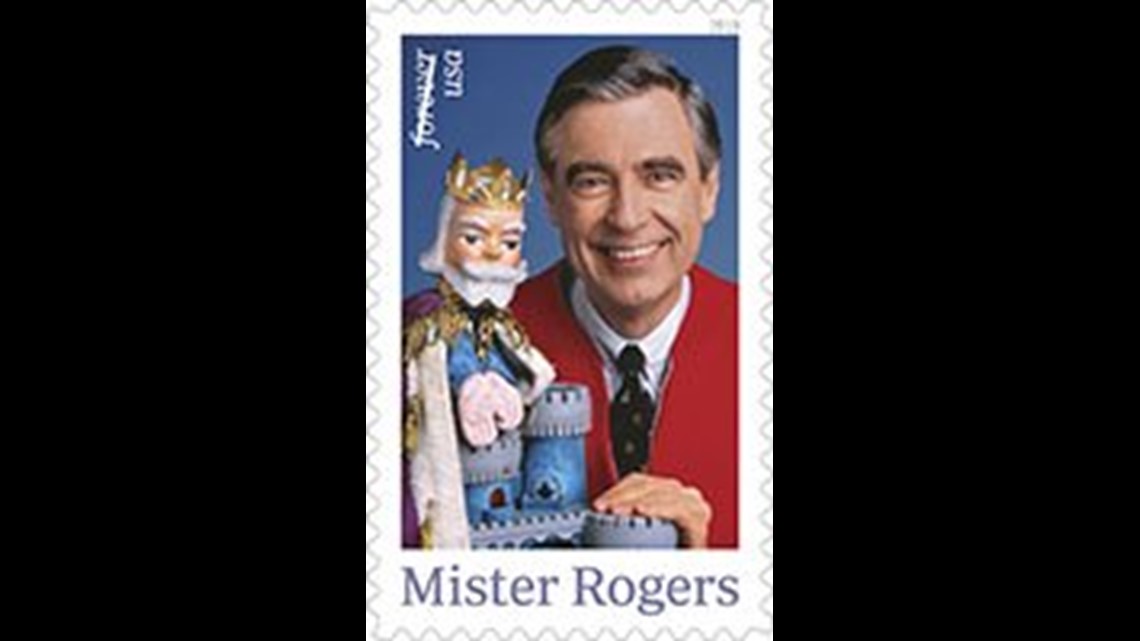 The stamp is set for release on March 23.
If you find yourself in the Pittsburgh area on February 19, here are some events taking place in honor of the shows anniversary:
The Fred Rogers Center for Early Learning and Children's Media at St. Vincent College, Latrobe, is hosting a screening of the first episode and a panel discussion at 7 p.m. Feb. 19.
Heinz History Center in the Strip District will celebrate in March with special exhibitions and programs.
"Happy Birthday Mister Rogers Days: A 50th Anniversary Celebration" will take place March 17-20 at the Children's Museum of Pittsburgh on the North Side.
Rogers was born on March 20, 1928 in Latrobe, Pennsylvania. At times his childhood was lonely, but it was during those early years that his imagination grew.
"Fred spent a lot of time playing with puppets and having to come up with stories and create his own entertainment, so I think the basis of Mr. Rogers started in his childhood," said Emily Uhrin, archivist at The Fred Rogers Center.
Rogers graduated Rollins College in Florida where he studied music composition. His first job in television was at NBC in New York City, but two years later he moved to work for WQED-TV in Pittsburgh.
It was there he developed his first's educational show, "The Children's Corner."
"He saw a children's program where people were throwing pies in one another's faces and he thought that television could be used for a lot more than that," said Uhrin.
During his lunch breaks at WQED-TV, he attended seminary school with the goal of becoming a minister. But he moved to Canada where he eventually went on to host and produce a children's program.
A few years later, he returned to WQED-TV to create "Mister Rogers' Neighborhood." Though it originally only aired in the Pittsburgh area, the series made its national debut February 19, 1968.
"He managed to make that television living room feel like your living room and he looked at you and made you feel like he was really talking to you," said Sara DeWitt, Vice President of PBS KIDS Digital.
REVOLUTIONIZING PUBLIC TELEVISION 
For over 30 years, Mr. Rogers invited America's children into two parallel universes: The "real world" of the Neighborhood, and the Neighborhood of Make-Believe.
"There's the moment where the trolley comes through and you know you're going to go to the Land of Make-Believe, and when you go to the Land of Make-Believe, you're no longer as much a character in the situation, you're watching a story play out," said DeWitt.
When he wasn't in the neighborhood, he was fighting to make sure others could be. In 1969, Rogers testified before the U.S. Senate Subcommittee on Communication and helped ensure that public television received the $20 million in funding that was at risk of being cut during the Vietnam War.  
"His Senate testimony I know is legendary of convincing the members of Congress that this [funding] was something that was unique and needed," said DeWitt.
His impact is still being felt today at PBS which airs "Daniel Tiger's Neighborhood," a spin-off show that explores the Neighborhood of Make-Believe using Rogers' characters.
Though Rogers passed away in 2003, his legacy lives on at The Fred Rogers Center at Saint Vincent College, which continues his work through academic programs and projects.
"I feel like Fred's words are going to last well into the future. I feel like 100 years from now, students might still be studying Fred Rogers," said Uhrin.S