(CNN) — A Malaysia Airlines flight from Amsterdam to Kuala Lumpur, Malaysia, crashed Thursday in eastern Ukraine.
Malaysia Airlines confirmed that it lost contact with Flight 17 and that the plane's last known position was over Ukrainian airspace, the airline said on Twitter.
The aircraft was "shot down" over Ukraine by "terrorists" operating a Buk surface-to-air missile system, according to the Facebook page of Anton Gerashchenko, adviser to the Ukrainian Interior Ministry. There were 280 passengers killed as well as 15 crew members, Gerashchenko's post reads.
The plane was shot down near the town on Torez in the Donetsk region of eastern Ukraine, according to the post, as it flew at about 32,000 feet.
"We do not exclude that the plane was shot down and confirm that the Ukraine Armed Forces did not fire at any targets in the sky," Ukrainian President Petro Poroshenko said, according to his website.
The jet is a Boeing 777, according to Interfax.
The plane reportedly went down near the border between Russia and Ukraine.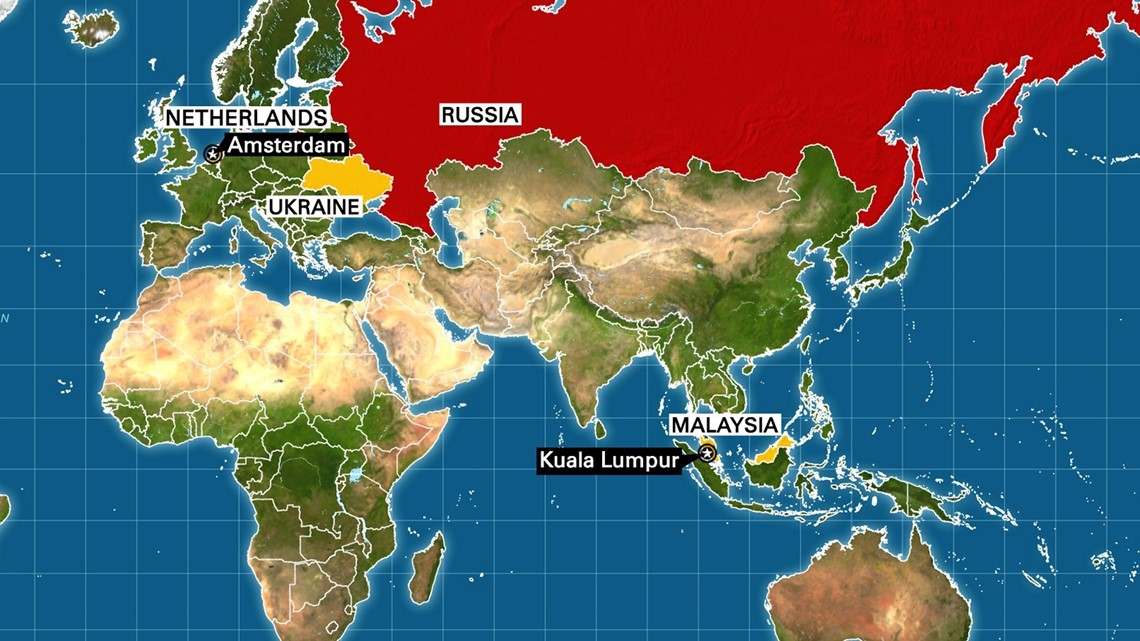 The route taken by the Malaysian flight is a very common one between Kuala Lumpur and the Netherlands, said CNN aviation safety consultant Mary Schiavo. She noted that the plane was flying over a troubled area and said close communication with air traffic controllers would be a key necessity.
In a hostile or disputed areas, "any alteration from your course and you can have a problem," she said.
Tensions have been high between Ukraine and Russia since street protests forced former pro-Moscow President Viktor Yanukovych from power in February. Russia subsequently annexed Ukraine's southeastern Crimea region and a pro-Russia separatist rebellion has been raging in Ukraine's eastern Luhansk and Donetsk regions..
Ukrainian forces have been struggling to quell the separatist unrest. Ukraine's government has accused Russia of allowing weapons and military equipment, including tanks, to cross the border illegally into the hands of pro-Russia separatists.
The Pentagon said Wednesday that Russia now had 12,000 troops on the border with Ukraine, as well as some heavy weapons. The troop numbers had fallen to about 1,000 previously from a high of an estimated 40,000 forces earlier this year.
On Thursday, CNN reported that as Ukrainian officials reportedly accused a Russian fighter of shooting down a Ukrainian jet Wednesday as that aircraft flew in Ukrainian airspace.
Tensions are high over that incident, separate from the breaking news Thursday of the Malaysian flight.
On top of that, Thursday's report of a downed Malaysian flight marks the second time this year that Malaysian Airlines has faced an incident involving a plane.
On March 8, Malaysia Airlines Flight 370 disappeared. That plane had 239 people on board.
Searchers have found no trace of 370 or its passengers despite extensive search efforts.
Flight 370 likely flew into the southern Indian Ocean on autopilot with an unresponsive crew, Australian authorities said last month.