UPDATE: The Southern Columbia Tigers win their ninth state title with a victory of Wilmington Area 49-14.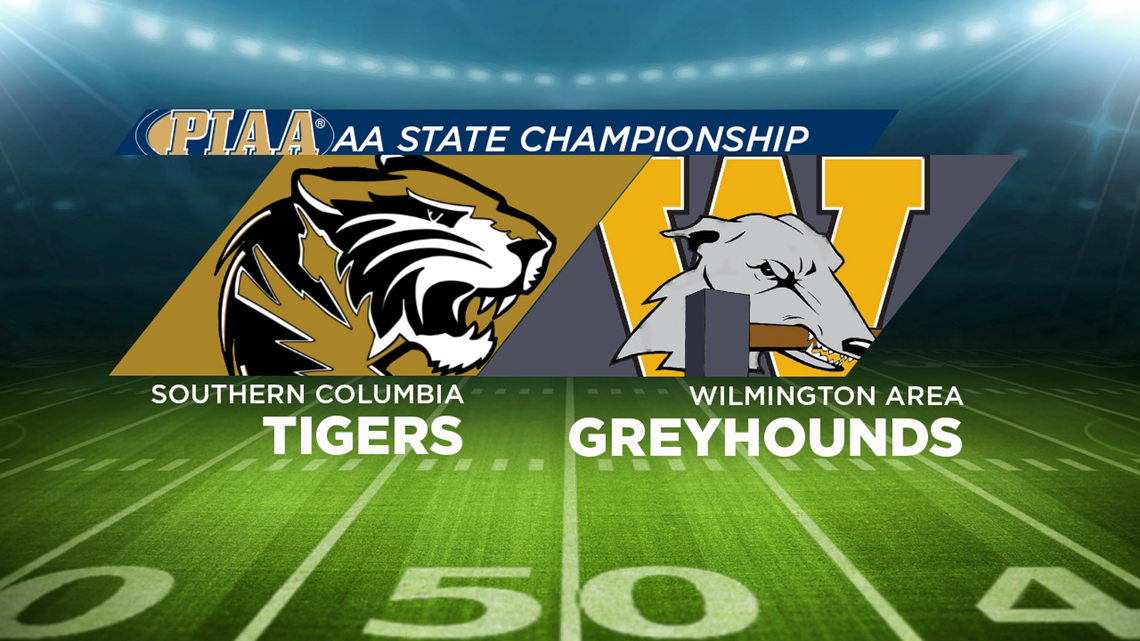 HERSHEY, Pa. — The Southern Columbia Tigers take on the Wilmington Area Greyhounds at 1 p.m. Friday for the state "AA" football championship.
This is Southern Columbia's 17th trip to the state football championships, all since 1994.  The Tigers (15 – 0) will be gunning for their second straight state title, third in four years, and ninth overall when they play Wilmington in a rematch of last year's final. Southern won that game 48 – 0.
Wilmington Area, from western Pennsylvania, has a 14 – 1 record this season.