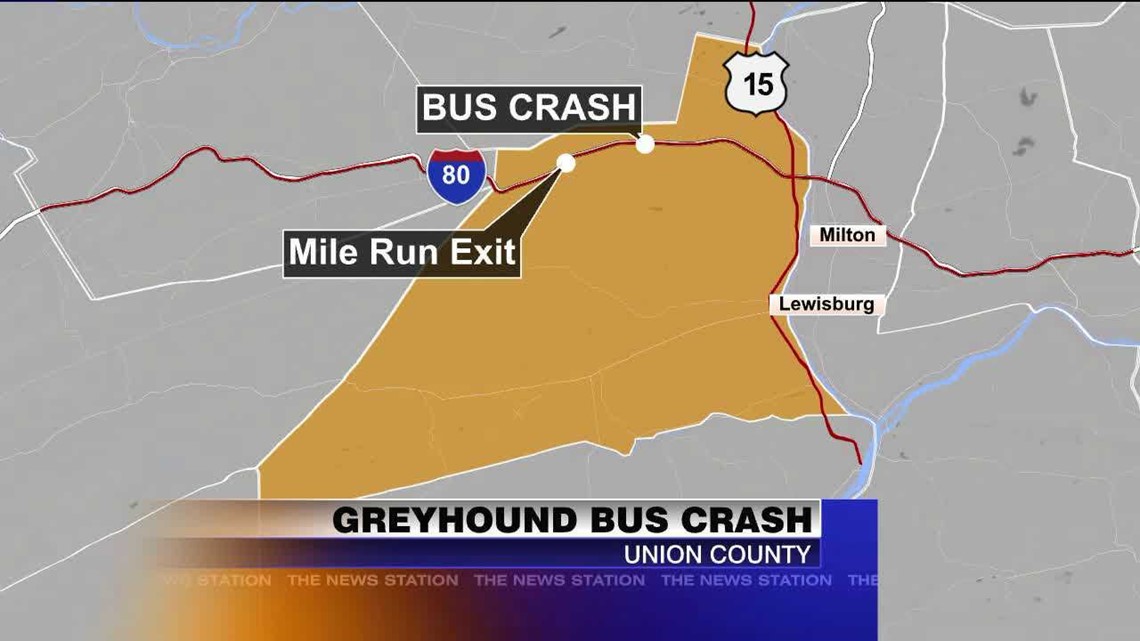 WHITE DEER TOWNSHIP -- A woman was killed and dozens of others were hurt after a bus crashed on Interstate 80 in Union County.
A tractor-trailer and bus wrecked on I-80 west, just past the Williamsport exit around 1:45 a.m.
Authorities identified the victim Friday as Hoang Thi Thanh Son, 37, of Vietnam.
Troopers said the bus holding 49 passengers was traveling from New York City to Ohio.
By Wednesday afternnoon, 32 passengers had been treated and released from hospitals. Authorities said 12 remain hospitalized.
Troopers said Interstate 80 west reopened around 4 p.m. after being closed for over 14 hours.
Greyhound has a phone hotline for family and friends of passengers at 800-972-4583.