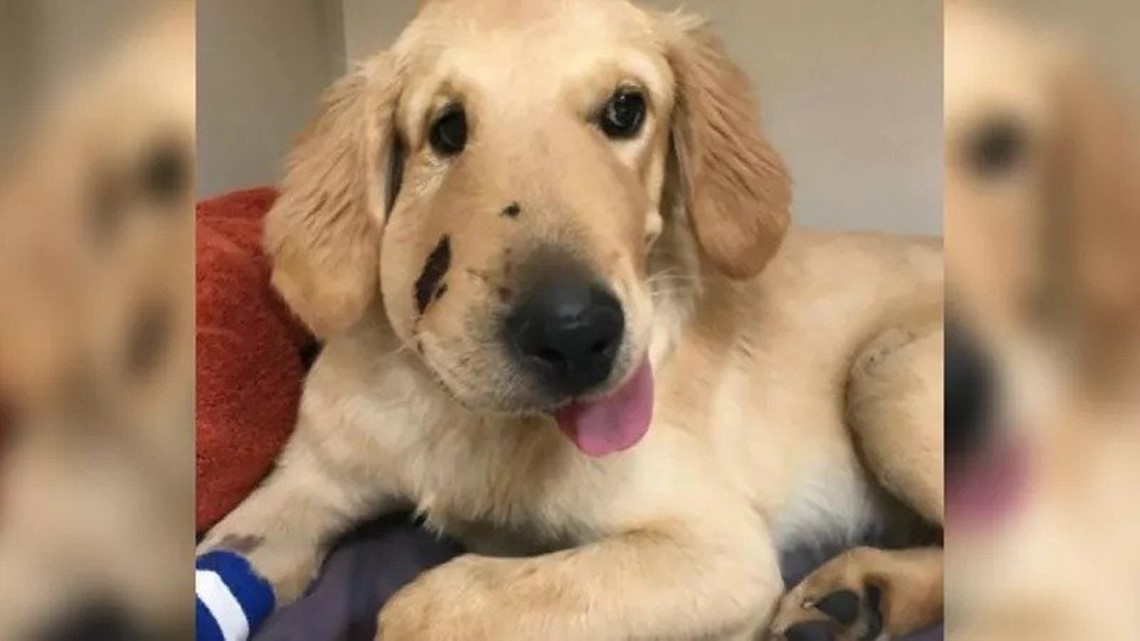 ANTHEM, Az. — A dog taking a walk in the desert in Arizona got a nasty surprise Friday morning when he was attacked by a rattlesnake, according to KPHO.
Paula Godwin says she and her dogs were out hiking near Seventh Street and Carefree Highway when she almost stepped on a rattlesnake.
But it was her golden retriever "Todd" to the rescue!
"My hero of a puppy Todd saved me," she wrote on Facebook. "He jumped right in front of my leg."
Unfortunately, the snake bit the dog, right in the face!
As you can see from the photo, the poor pup's face was very swollen.
But luckily, he's going to be okay.
Goodwin took him to Anthem Animal Hospital where they treated his bite and gave him some much-needed TLC!