CASS TOWNSHIP -- Two miners were trapped Monday morning when a part of a roof at a coal mine fell on top of them in Schuylkill County.
The real-life drama started at the D and F Mine, just outside of Minersville.
State officials say the roof of a coal mine collapsed trapping two miners. State inspectors say in the past they found violations of mine roof regulations but they were always immediately corrected.
The two injured miners ended up at the Schuylkill County airport. State officials say they were rescued by their fellow coal miners.  The injured men were taken to waiting medical helicopters. Officials say their injuries are not life threatening.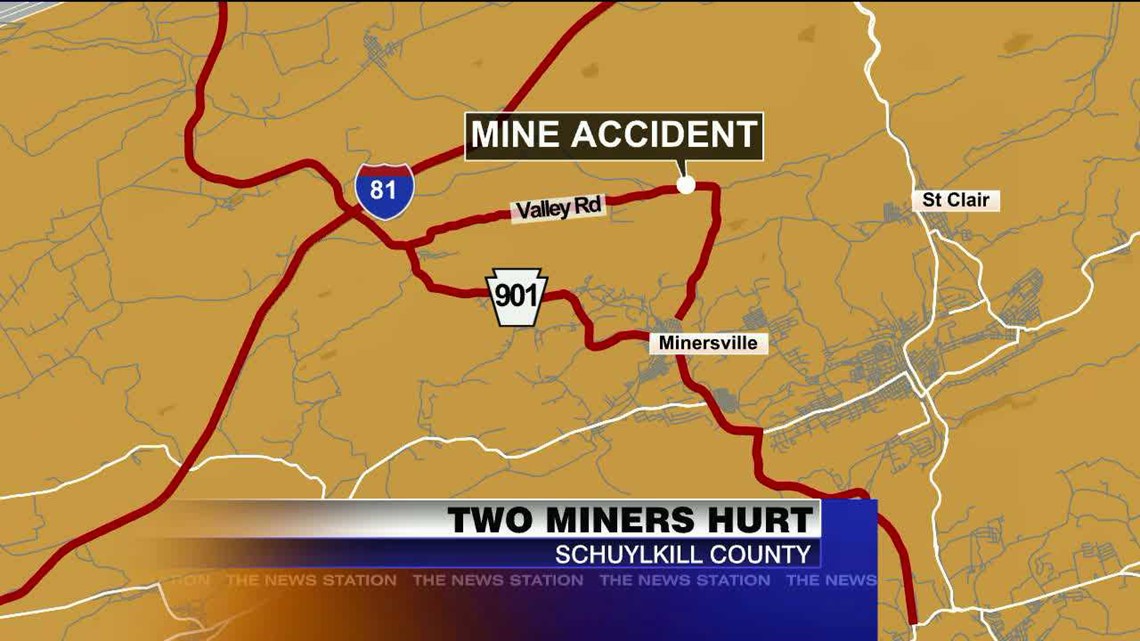 Airport manager, Bill Willard, felt sorry for the injured.
"It's a tragedy, obviously, and I feel very sad about this but we're glad we're here so the ambulances can bring the ambulances up to the LifeFlight if they can't get into the area where the accident happened," Willard said.
Miners look at each other as brothers. That's why Bill Vesay who works in a different mine showed up as one of the injured workers was being treated.
"I was concerned as to who it was and if they're OK. I know a couple of my good friends work there," Vesay explained.
Vesay said he lives a short distance away from the D and F Mine.
"Being a miner myself, you just hate to see this. This is just sad. I mean, we don't like to see anybody get hurt doing their job."
Inspectors from the federal and state governments are investigating what happened at the D and F Mine in Schuylkill County.