After some downpours early in the week, we've enjoyed a couple of dry days across the region.  We should have another beauty on Friday and have a dry start to the weekend before things begin to change for us.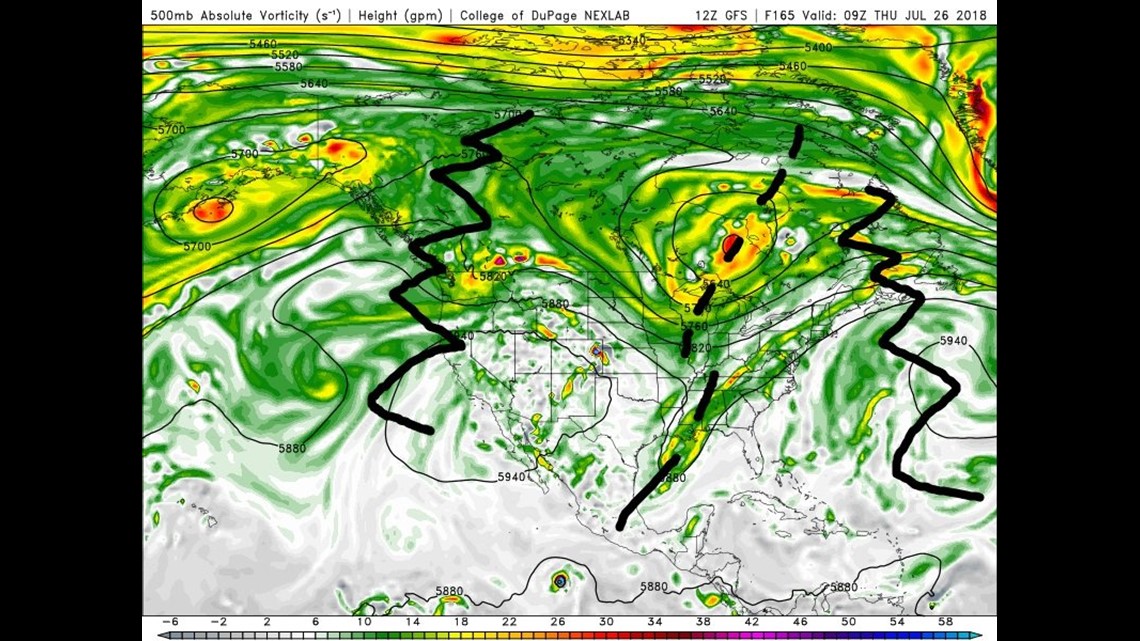 Initially, we'll track a coastal low that will spread some rain our way for Saturday night into Sunday morning.  Highest rain totals look to be across Eastern PA.  The image above shows a weather model depiction of the mid-level flow flow for mid-week.  This is essentially what it will look like from Monday til Friday.  There's an atmospheric traffic jam developing thanks to some strong Western Atlantic ridging that's building up (squiggly line off the New England coast).  As a result, things get bunched up and backed up upstream.  A digging trough will develop near the Mississippi River Valley with a large ridge developing over the western US.  The position of the trough will be a major factor in determining who sees the most rainfall.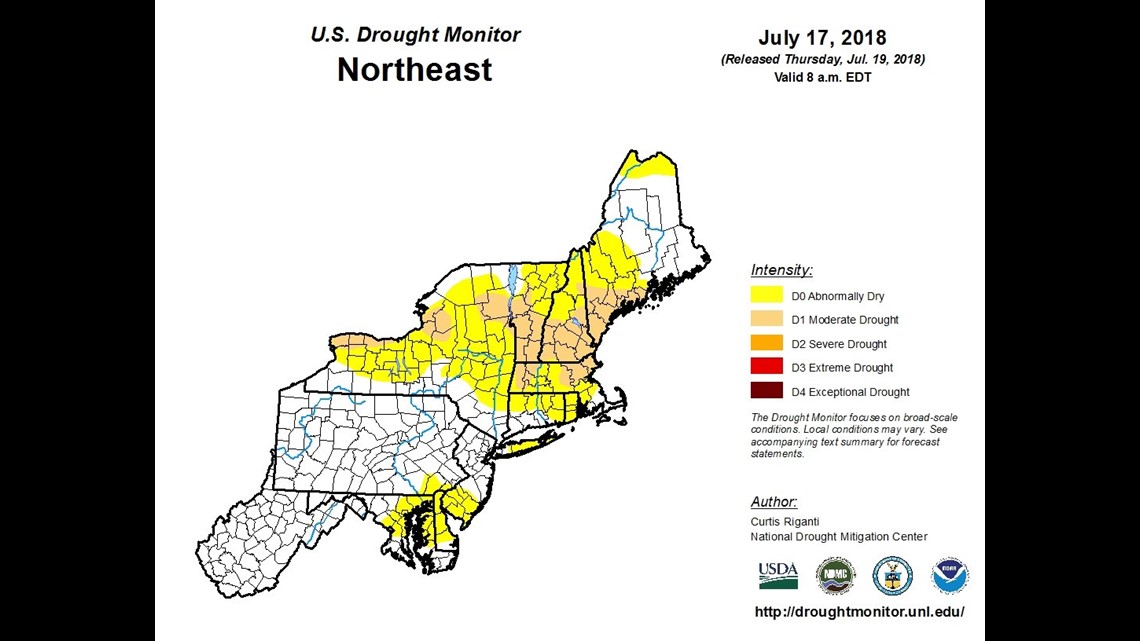 While the timing of the rain is bad for Go Joe 21, it's welcome news for New England farmers.  This is the latest drought monitor released today.  Notice that the New York and the New England states are painted in Abnormally dry to Moderate Drought conditions.  While we've managed some rain locally, it has been considerably more dry for New England the past couple of months.  They'll take the rain for sure.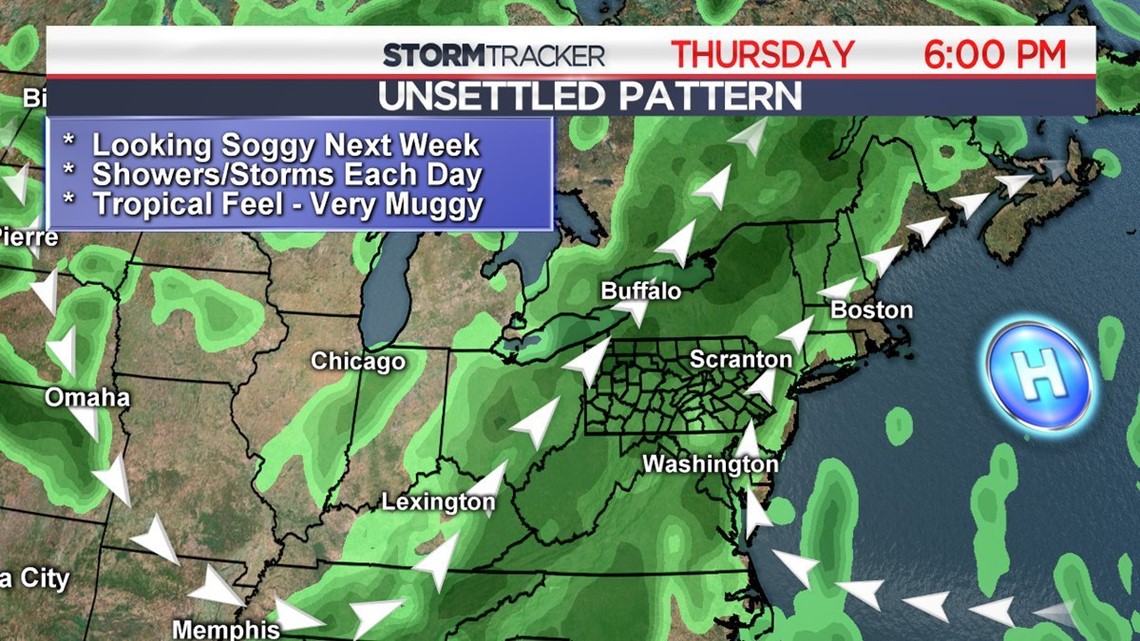 The setup will look something like this for next week.  We'll have that trough to our west with strong ridging to the east.  This puts us in a position to be under a "tropical conveyor belt" until the pattern changes.  This will take the better part of the week to occur.  A coastal front will also develop.  This feature will determine who sees the most persistent rain.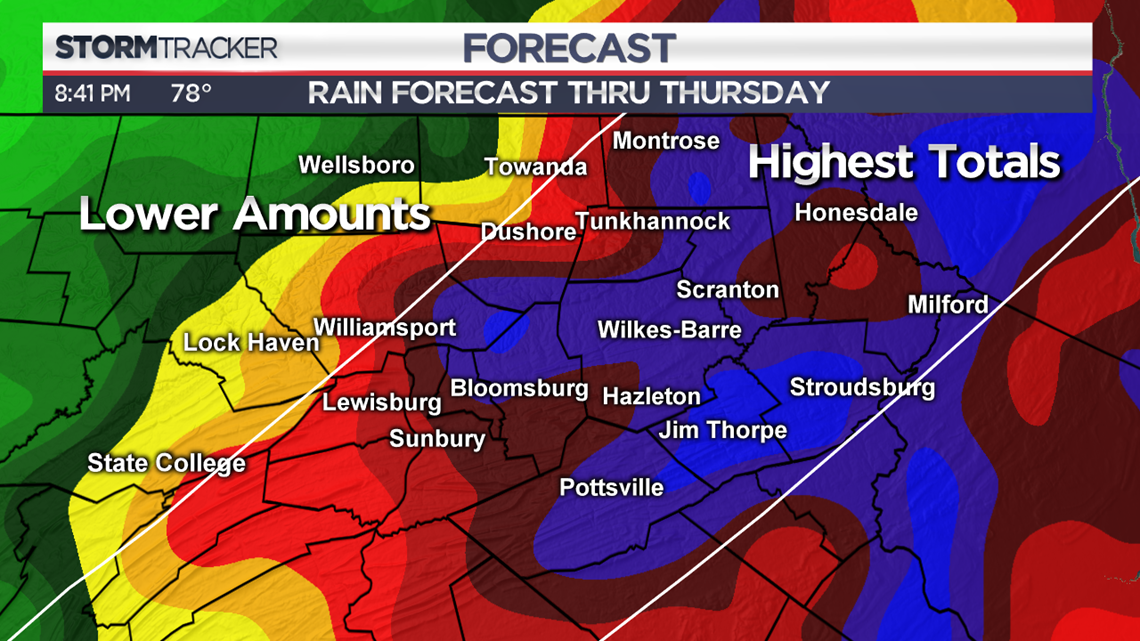 While it won't be raining ALL the time from Sunday through late next week, those periods of rain, and at times – downpours, will certainly add up.  The trough position, coastal front, and Western Atlantic ridge will ultimately determine who sees the most rain.  The picture above shows the region that's currently highlighted to see the highest rain totals.  This particular model is consistent with the WPC (Weather Prediction Center) 7 day rainfall outlook.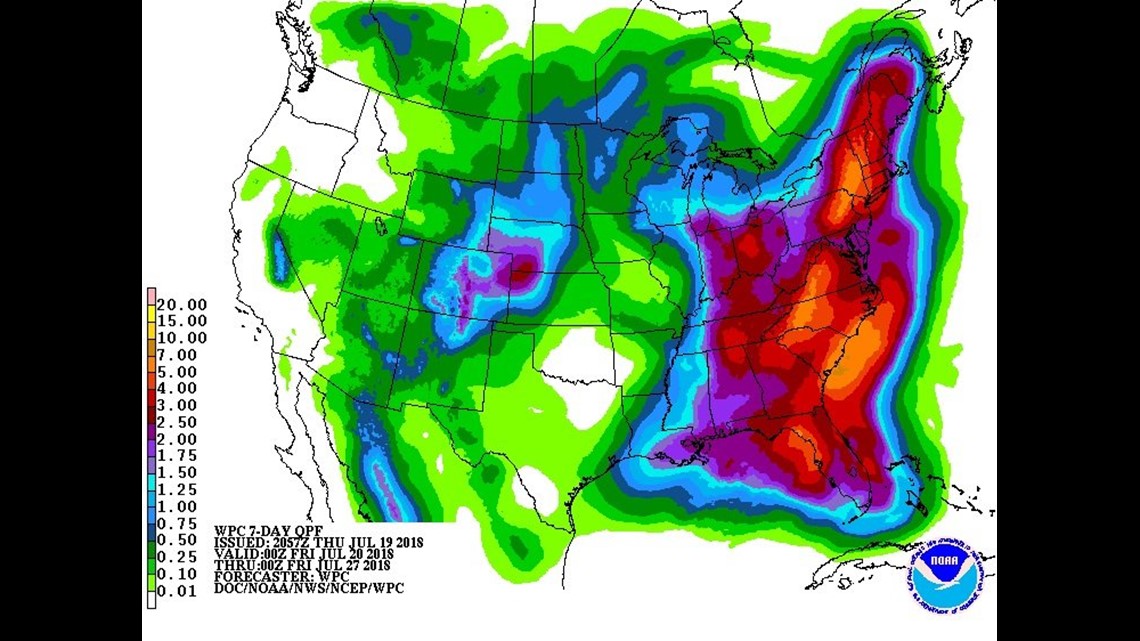 Ultimately there will be some wiggles here and there and EVERYONE will see at least SOME rain.  The bulls-eye axis will be tweaked with time.  Some folks could come away with 5″ or more of rain between Sunday and Friday (cumulatively).  Thankfully most rivers, creeks, and streams are running low to start off this stretch.  They will need to be monitored through the week though.  Smaller creeks and streams will need to be monitored the most closely.
Stormtracker 16 Meteorologist John Hickey
Facebook:  Meteorologist John Hickey WNEP
Twitter:  @JohnWNEP