The Unsolved: Jolene Lakey's family still searching
The Lakey family from Scranton lost their best hope for answers in Jolene's disappearance.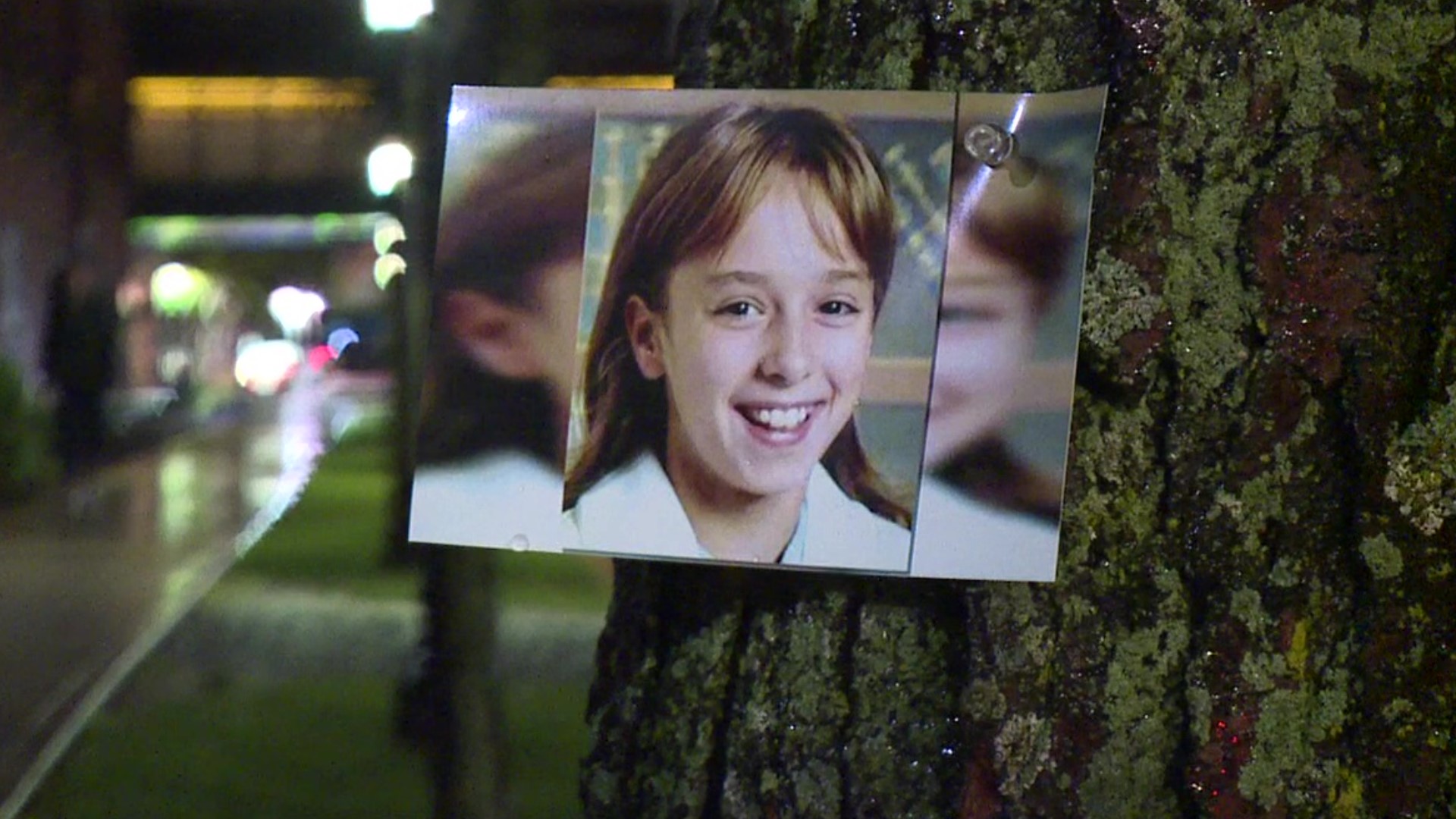 Jolene Lakey, age 11, disappeared while walking back to her Scranton home in 1986.
For decades, her family has hoped for a break in the case. But new information may mean Jolene's case will never be solved.
One of Jolene's two sisters, Justina Forsythe, told Newswatch 16 that she remembers her little sister as vividly as Jolene lived.
"She was a character, and she wore loud, vibrant, and clashing clothes and was just a riot. She was very fun and full of love," Forsythe said.
The pain is also just as fresh.
It was August of 1986. Their mother was sick and staying at what was then Mercy Hospital, now Regional Hospital of Scranton. 11-year-old Jolene went to visit her mom and then set out on foot to the family home a few blocks away.
She stopped to talk to a friend at the corner of Myrtle Street and North Washington Avenue but never made it to her house on the 1300 block of North Washington.
Nearly every year since, Jolene's sisters and brother, along with family and friends, follow that path home that Jolene never finished.
"There is literally no way to describe the loss because she was a kid; she was just a little kid. And I wonder what she would have turned out to be," said Jolene's other sister Lois Feringa.
The Investigation
:
The police have had one main suspect in Jolene's disappearance all these years: Scranton business owner Frank Osellanie.
Osellanie was convicted of the rape and murder of 9-year-old Renee Waddle in 1989. Waddle's body was found burned along a wooded private road in Roaring Brook Township.
Waddle's case led police to consider Osellanie the chief suspect in three earlier cases:
the murder of 19-year-old Laureen Finn in 1987,
the disappearance of 22-year-old Joanne Williams in 1978,
and Jolene Lakey in 1986.
Osellanie owned a garage not far off Jolene's path on her final walk home.
State police still investigating the case, and Jolene's family hoped that one day there might be a deathbed confession from Osellanie. But that opportunity came and went. According to the Lackawanna County district attorney and a retired state police detective who worked on Jolene's case, Frank Osellanie died behind bars in 2020.
"Frank being gone means that we won't ever have a confession. We will probably never know where her remains are or what happened to her that night, but somebody else might know something," Feringa added.
The Family Still Hopes for Answers
:
In 2020, an anonymous letter was sent to The Times-Tribune. The writer said she believes she witnessed a murder in Scranton in the late 1980s but never reported what she saw and heard to the police.
The decades-old details in that letter bear eerie similarities to the crimes tied to Frank Osellanie.
Could that information lead investigators to Jolene? Her family isn't sure. But they do know there's no detail or piece of evidence too old or too insignificant to them.
"The very human need for self-protection, it's easy to rationalize things away. But I would urge any viewers to set that aside and just sit with the discomfort," Forsythe said.
"Even if we don't have all of the answers, any answers are better than none," Feringa added.
They'll continue to walk Jolene's path until they find the answer that brings a little color back into their lives.
Watch more Action 16 Investigates stories on YouTube.