The department confirms 29,664 additional positive cases of COVID-19 over the last seven days, for a daily average of 4,238.
The statewide case total is 2,907,324 on Wednesday, May 25.
There were 249 new deaths for the week. The statewide total of deaths attributed to COVID-19 is 45,147, according to the department.
Get COVID-19 information from the U.S. Government at covid.gov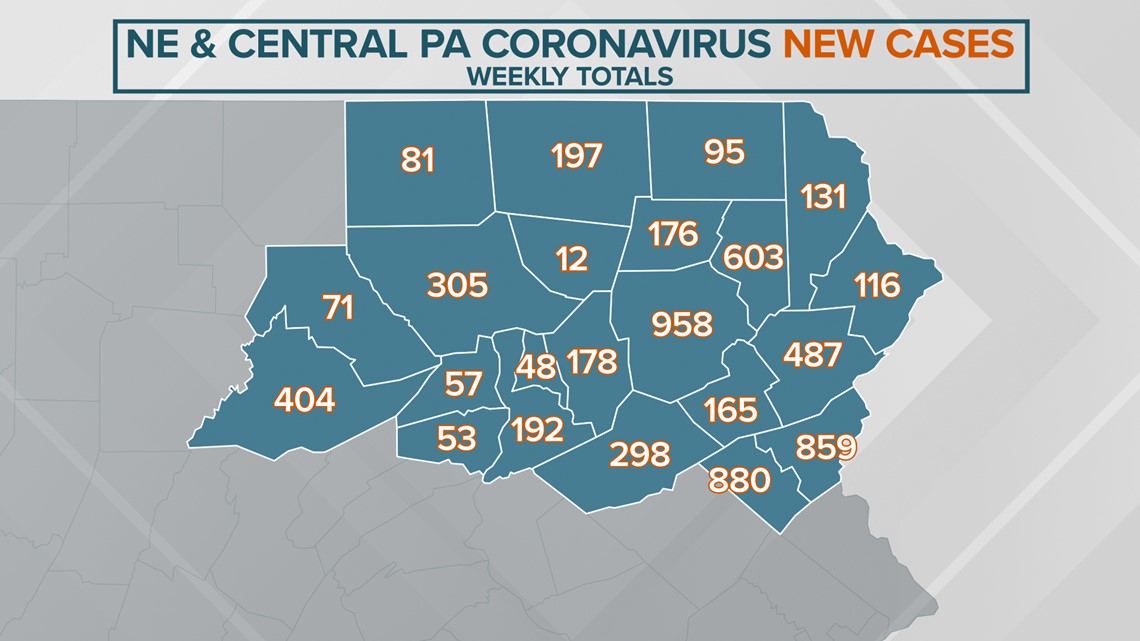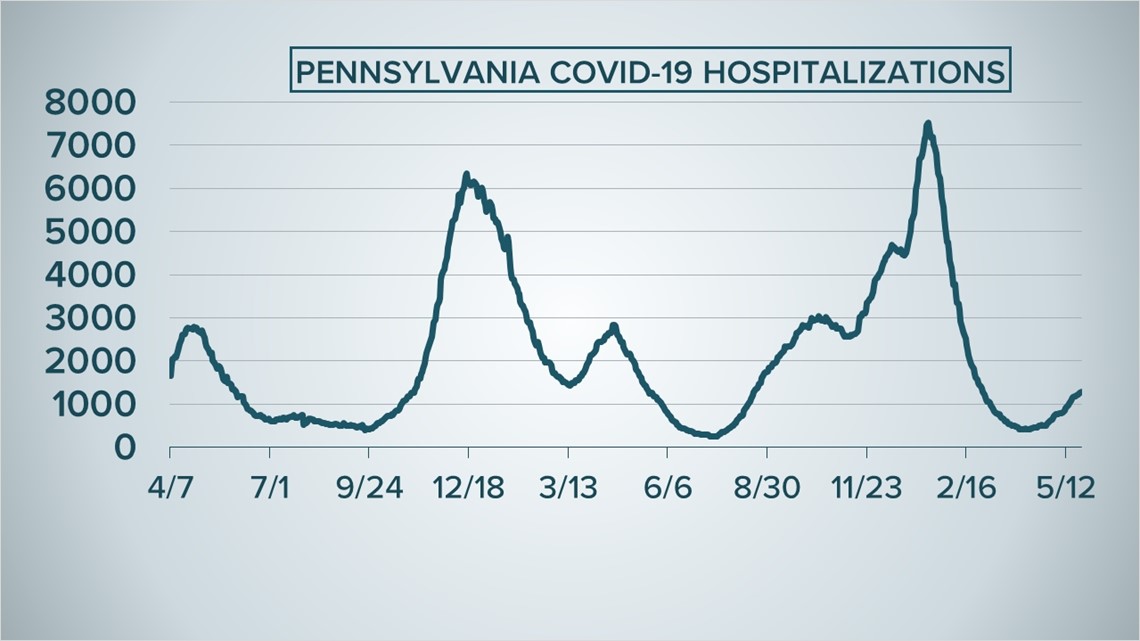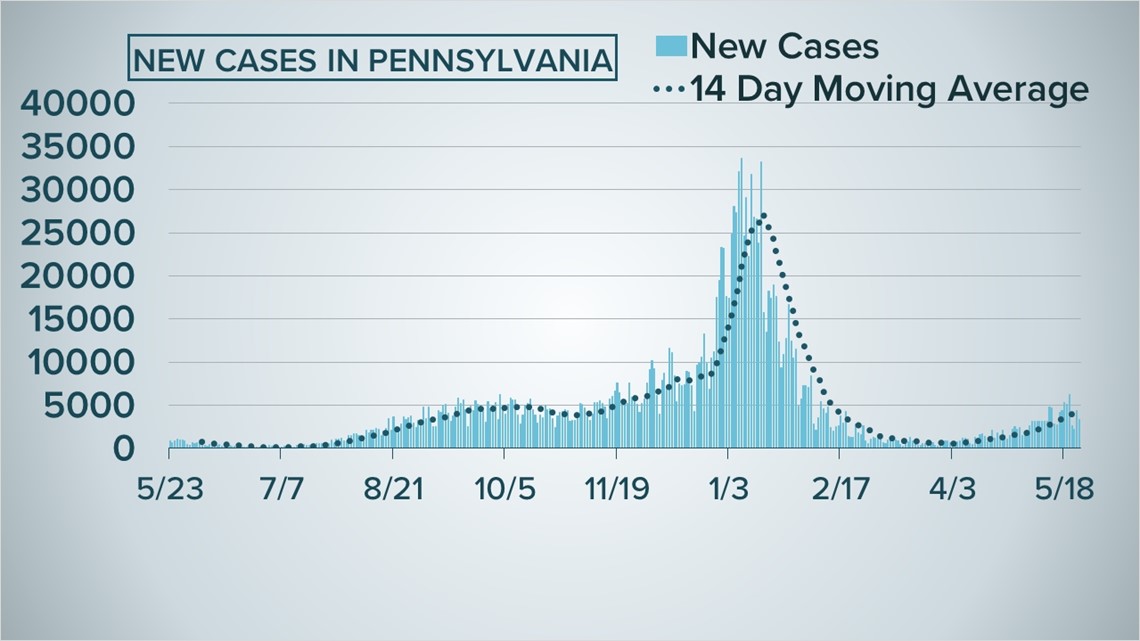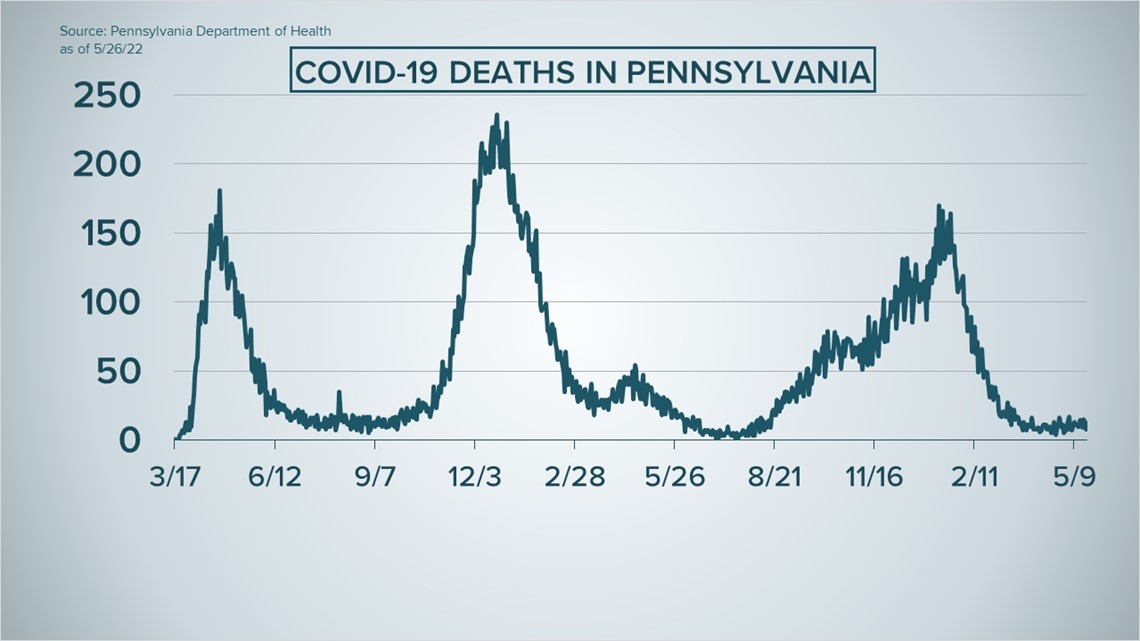 View the CDC COVID data tracker here.
Watch more stories about the coronavirus pandemic on WNEP's YouTube page.