PENNSYLVANIA, USA — The Pennsylvania Department of Health confirmed 10,127 additional positive cases of COVID-19, bringing the statewide total to 1,763,796, on Friday, December 3.
That is the highest number of daily positive cases since January 8.
There were 97 new deaths identified by the Pennsylvania death registry. The statewide total of deaths attributed to COVID-19 is 33,746, according to the department.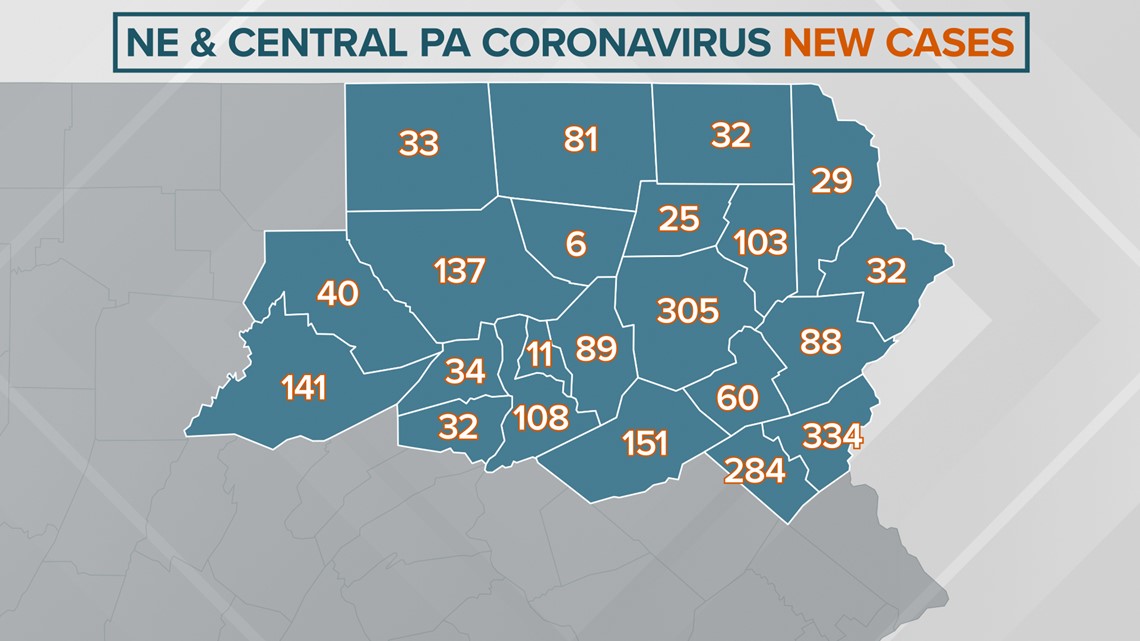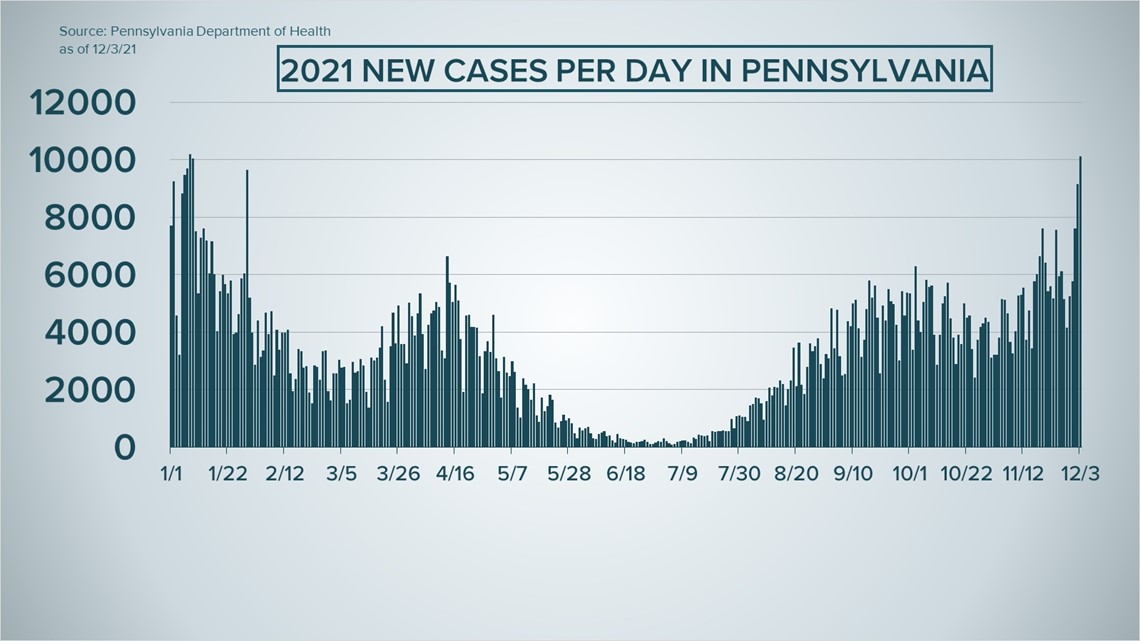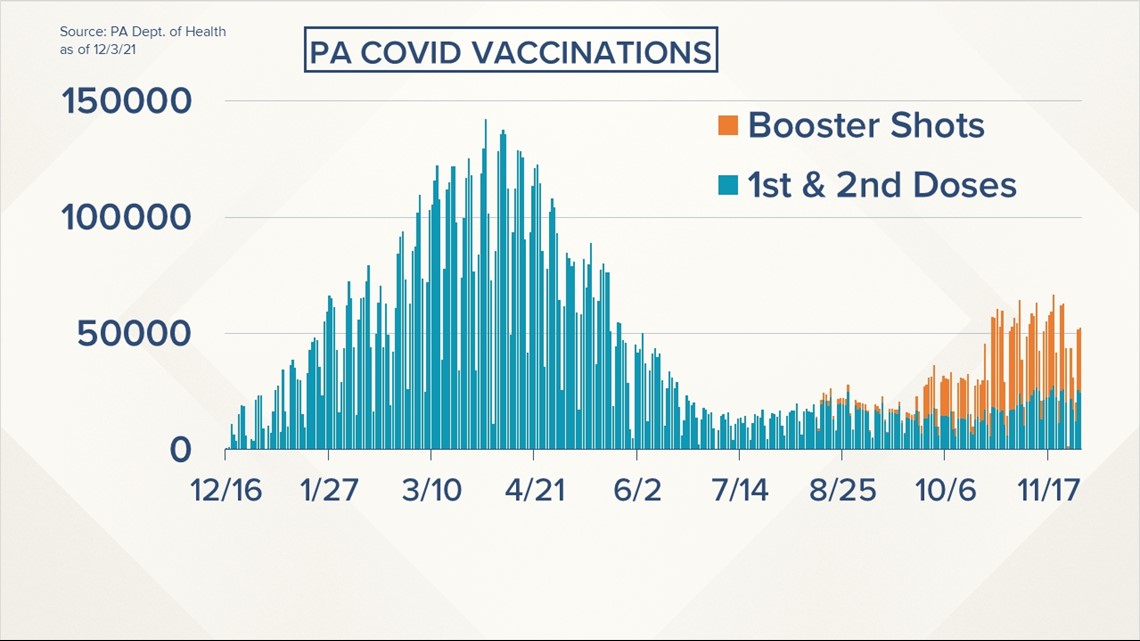 View the CDC COVID data tracker here.
Watch more stories about the coronavirus pandemic on WNEP's YouTube page.