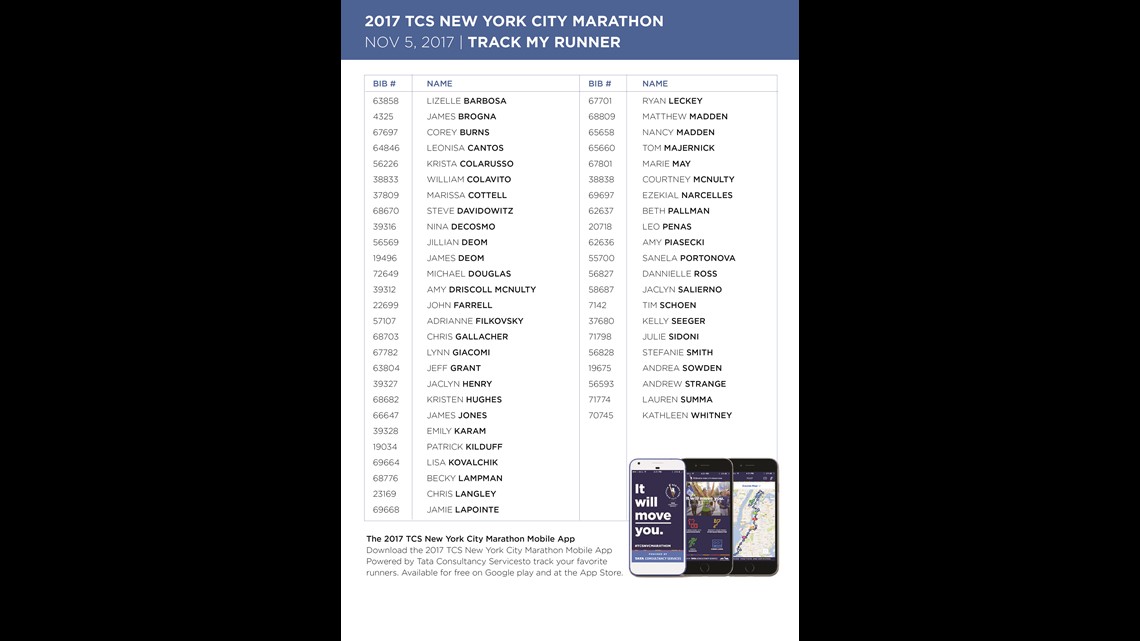 If you would like to track our charity team in Sunday's TCS New York City Marathon including Newswatch 16's Ryan Leckey & Julie Sidoni as they run through the Big Apple,  head to this link!
Inspiring Fitness. Challenging Disability. Changing Lives. That's the motto for WNEP-TV's Ryan's Run which has officially launched year eight.
The charity campaign kicked off on Newswatch 16 This Morning on Wednesday, August 16. The project continues through November 5, the weekend of the TCS New York City Marathon.
WNEP's Ryan's Run raises money for kids and adults with disabilities served by Allied Services.  Allied is one of our area's largest nonprofit organizations with a mission of "providing miracles in rehab."
WNEP's Ryan's Run 5K/All Abilities Walk, Saturday, Oct. 7, SIGN UP HERE!
You can also mail checks to: 
Allied Services Foundation
c/o WNEP's Ryan's Run
100 Abington Executive Park
Clarks Summit, PA 18411
If you donate $30.00 or more, you'll receive the latest Ryan's Run workout shirt and qualify for a Dream Vacation Raffle:
For every $30 official team shirt purchased, you earn one entry into a raffle drawing for a dream vacation.
It's a five day, four night Caribbean vacation including accommodation, transportation, and transfers.
All donors who have already purchased a shirt will be automatically entered.
The official kick off event for WNEP's Ryan's Run will be held Thursday, August 17, at Mohegan Sun Pocono at 7:30 p.m. as a part of "Party on the Patio."
This year's free concert event features "Separate Ways The Band," a Journey tribute band.
Although it's free, the concert venue gives folks a chance to meet this year's team of runners (Team Leckey) and donate to receive the newest Ryan's Run athletic shirt.
You can head to the official WNEP's Ryan's Run website and meet our team at this link or you can keep up on the latest Ryan's Run events by viewing our Facebook page. You can also get involved by calling 570-348-1407.
The charity campaign is spearheaded by morning man Newswatch 16's Ryan Leckey. New in year eight, our very own Julie Sidoni will also join Ryan in this cause along with 50 other area runners.
They will all run in the world famous TCS New York City Marathon on November 5.
Before the big race, the team is collecting as much cash as possible for the cause through various community events to help change lives here at home.
Ryan's Run earned the silvery charity status by the New York Road Runners. The status puts our campaign on the same level as internationally respected organizations such as UNICEF.
This year's runners were chosen during the winter months through applications submitted through WNEP and Allied.
To date, WNEP's Ryan's Run has raised more than $2.1 million to help kids and adults with disabilities throughout northeastern and central Pennsylvania.
The campaign has also received multiple honors. Ryan's Run was named by the Pennsylvania Association of Broadcasters as an "Outstanding Television Public Service Campaign."