It's a little fierce furry competition taking to the turf at one area animal shelter.
Newswatch 16's Ryan Leckey visited Griffin Pond on Friday.
The nonprofit animal shelter is taking advantage of the excitement surrounding Super Bowl LII (52). It hosted its own version of the Animal Planet's "Puppy Bowl" on Newswatch 16 This Morning.
Griffin Pond is launching special deals on adoption fees that'll all depend on Sunday's final Super Bowl score. Check out the image below for an explanation.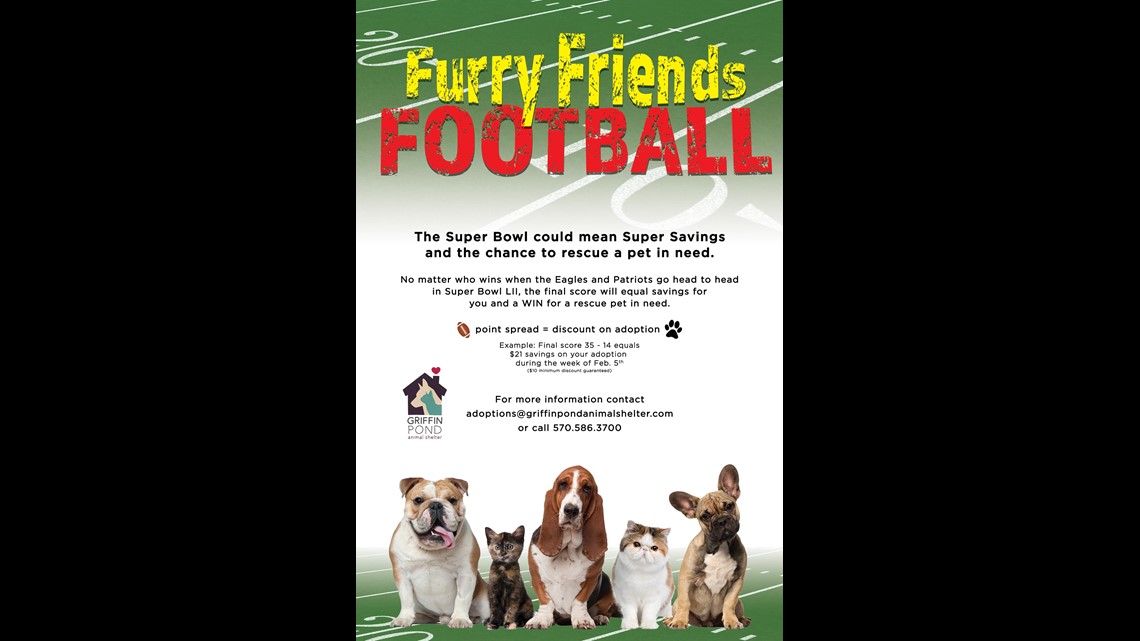 Another pet-friendly topic Ryan tackled on Friday was "16 To The Rescue."
The goal of the series, spearheaded by Newswatch 16's Kerry Brazen, is to help area shelters and rescues find forever homes for some of the animals in their care.
Most of these segments have been focused on dogs, but Newswatch 16 is also open to showcasing cats as well.
If you know of a rescue or shelter dog/cat that should be featured on "16 To The Rescue," contact Newswatch 16's Kerry Brazen directly at Kerry.Brazen@wnep.com.
Head here to check out some 16 To The Rescue stories.